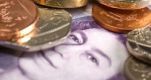 HSE publish new plan focusing on cyber risk, REACH and blue tape
Published: 05 Apr 2017
The new business plan published by the Health and Safety Executive (HSE) outlines the future budget expectations for the 2017-2018 period and sets out the key elements of the HSE's strategy Helping Great Britain work well.
The priorities set out for the coming year focus on:
establishment and delivery of a comprehensive three-year Health and Work programme that aims to reduce work-related stress, musculoskeletal disorders and occupational lung disease;
new approaches to risk profiling of small and medium-sized enterprises (SMEs) to target certain groups that need the improvement the most;
improve how the HSE shares learning and influence dutyholders to amplify the impact of their interventions and enforcement action;
improve the timeliness of decisions on applications for authorisation of biocides and pesticides;
provide support to UK-based companies, (SMEs in particular), with REACH 2018 registration responsibilities;
start digitising the provision of the services provided by the HSE, starting with radiological protection registration and licensing as well as asbestos licensing.
The HSE also emphasises on the continuous development of its "usual" duties, which include:
engage and collaborate with organisations and individuals to improve work-related health and safety;
campaign to achieve improvements in safety awareness and act on the key issues;
provide guidance and support through support materials that are easily accessible and tailored to the circumstances for the users;
develop science and evidence to support the regulatory activities, provide access to specialist facilities and research to improve health and safety performance.
For more information see, the: