Cedrec Safety
order by phone
0191 490 6700
Available for:
England
European Union
Ireland
Northern Ireland
Scotland
Wales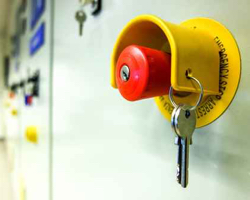 Whatever your business, there's always the risk of an accident. It could be from dangerous machinery, toxic substances, manual handling or even simply working with display screens and the effects of stress.
The Health and Safety at Work etc Act 1974 is now over 40 years old, and has helped save thousands of lives and prevent countless more injuries. Despite this, there were still over 28 million working days lost to injury or illness across the UK alone in 2013/14. That?s why knowing exactly what you need to do is crucial.
A subscription to Cedrec Safety will help you navigate the thousands of pieces of current safety law, ACOPs and HSE guidance and understand what applies to your business.
It's ideal to prove your legal compliance under ISO 45001 and gives you peace of mind that you are doing all you can to keep yourself, your employees and everyone else safe at work.
Bob from Temple Quality Management Systems agrees:
"One of the primary objectives of Health & Safety and Environmental Management is to stay Legally Compliant. Since I subscribed to Cedrec I have found it to be of huge benefit - my previous method illustrated I had downloaded inaccurate out of date information from a range of Internet search engines.
I was able to update and improve my information with total confidence; the format and layout of Cedrec information makes it easy to understand, relate and connect it to an organisation and makes the "evaluation of compliance" more meaningful. The "what's new" section is brilliant!
The way the information is laid out in different categories makes it very user friendly and helpful ? it's a breakthrough in the minefield of legislation and a must have investment for all practitioners involved in H&S and EMS. Thank you Cedrec Team."
Bob Hughes,
Temple Quality Management Systems