News
Updated Mar 20, 2020
Cedrec and COVID-19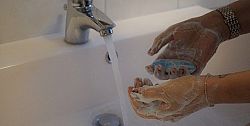 In these uncertain times, we feel its right to let you all know what we're doing here at Cedrec in light of the on-going development of the COVID-19 pandemic.
The health and wellbeing of our staff is the most important thing. So we have made sure that we follow the Government's advice, and as of today, everyone at Cedrec will be working from home until further notice.
Business as usual
We wanted to reassure you that you won't see any disruption in our services.
Our Writers are still writing, our Consultants are still consulting and our customer care and sales teams are still...well, available to help you with anything you need!
Also, our phone system and all our phone numbers are working as normal, so if you have a point of contact you can ring though and speak to them. Any general queries you may have will be forwarded, as they always are, to the right person.
Our Consultancy services
If you've contacted us about Registers of legislation or Aspects and Impacts, our Consultants can work through everything with you over the phone and email your reports to you as we would normally.
Any site visits that may be necessary for us to get a better look at things are postponed for now, and we'll pick them up again when Government advice changes and things are back to "normal."
So if you had one booked in with us, or wanted one, don't worry you won't miss out! We'll make sure you get one later.
Training courses
All of our Recharge Courses and our Environmental and Safety Manager courses are unavailable until July. We'll review the situation then, in line with Government advice, and hopefully be able to start offering them again.
Monthly online demos
Our monthly online demos of Cedrec will continue as normal, albeit potentially from someone's kitchen!
You can book onto those as normal here.
Stay safe!
So there you go. Whether you're in the office or working from home, Cedrec is still there to keep you updated!
As usual, if you need anything, or we can help in any way, just drop us a line.