Questions over new asbestos legislation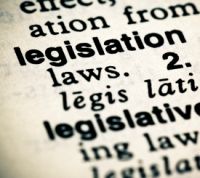 The HSC's proposed amendments to the current asbestos legislation has raised some crucial questions. It has been suggested that the Control of Asbestos at Work Regulations SI 2006/2739, which will come into force in April, will essentially relax the law and mean workers and the public will face increased risks from asbestos. The new provisions will combine the current legislation on controls, licensing and prohibitions into one set of Regulations, however under a new risk based approach to licensing, certain types of work which only result in low or sporadic exposure will be able to be carried out by anyone and not just a licensed contractor. This is especially relevant to work involving things like decorative coatings containing asbestos, such as artex, and the Asbestos Removal Contractors Association argue that the main concern seems to be cost-cutting, rather than protecting workers and families.
The HSC however, see the new provisions as an opportunity to simplify and rationalise the legislation.
In other asbestos news, South Gloucestershire Council and one of their contractors have been prosecuted and fined a total of £38,338, following an incident in July 2004 which inadvertently caused exposure of brown asbestos fibres during maintenance work at a school. The low-level contamination occurred when suspended ceiling tiles were removed during weekend work. The contractor was aware of the asbestos in the tiles before the work started, but did not hold a licence for such work.