Christmas card recycling points set up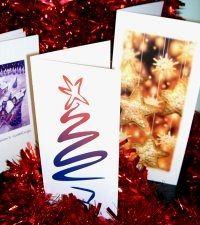 Due to an increased amount of environmental awareness in recent years, Christmas time has unfortunately become notorious for the large amount of waste produced. However, thanks to the efforts of large retailers such as Sainsbury's, we now have a great opportunity to reduce the impact of our waste over Christmas, which surely can only increase the enjoyment of the festivities?!
Collection boxes will be placed in over 1,000 Sainsbury's stores until 14 January 2015 for the purpose of recycling unwanted Christmas cards. Any cards left in these collection boxes will be recycled by Sainsbury's, which will then make a donation to the Forest Stewardship Council UK (FSC) based on the volume of cards collected.
Paul Crewe, Sainsbury's Head of Sustainability, Engineering & Energy, said via Sainsbury's website, "Giving and receiving cards remains a big part of Christmas and we're delighted to have grown our recycling activity this year. We've had a really great response from customers in previous years and with their help we're hoping to make an even bigger contribution this time. It's an important donation for the invaluable work of the FSC and it complements the customer recycling centres at our stores, which is all part of our promise to put all waste to positive use."
As well as Christmas cards, all paper wrapping used over the Christmas period can also be recycled in the collection boxes in Sainsbury's stores.
Cedrec's take
We're happy to endorse this great scheme, which can really help the environment cope with the Christmas excess.
Any Christmas cards we receive at Cedrec Towers this year will be recycled at our nearest Sainsbury's Christmas card recycling point! Happy recycling!