News
Updated Feb 16, 2023
Update on Cedrec training courses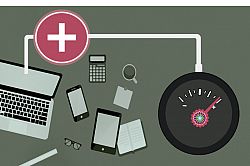 We've been running a series of our Environment and Safety Recharge courses over the last few months - sessions that top up your legislation knowledge in just a few hours - and we're over the moon with the response!
We've increased places and added as many new dates as possible, but we're coming to the end of current training window, with the last few online courses available in December and January.
Environmental legislation training course
29 November 2022, 13 December 2022 or 19 January 2023 at 1pm | Half Day | Book here
Safety Legislation training course
14 December 2022 or 20 January 2023 at 9.30am | Half Day | Book here
Spaces are limited and filling up fast, so book now to avoid disappointment.
More courses next year!
If you can't make these dates, don't worry. We'll be looking to launch a whole batch of new Recharge course dates sometime in the Spring next year.
In the meantime, you can find details of all our other training courses here.