UK begins talks on plastic pollution to inform Treaty negotiations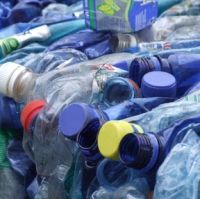 Plastic pollution is becoming a major environmental issue. The prevalence of plastic waste in oceans, freshwater and on land is a concern. Considering that recent research has found microplastics present in breast milk, much more has to be done about the plastic waste problem.
It would seem that the UK Government is seeking to do more to tackle the problem. Thérèse Coffey, Environment Secretary, has now started important talks with key businesses, environmental groups, scientists and civil society. The talks aim to shape a legally-binding global treaty that will end plastic pollution by 2040.
The talks are being held by the UK Government in partnership with the Ocean Plastics Leadership Network. The first meeting has taken place and included Tesco, Sainsburys, Coca Cola, Nestle, H&M and Greenpeace, all of which provided their views on how UK businesses can help to bring an end to plastic pollution. These talks will then inform the UK's negotiating position when talks begin on the treaty.
It is hoped that an international treaty will set obligations on countries to reduce pollution across the whole plastics lifecycle. The first treaty negotiations will begin on 28 November and end on 2 December, and will be held in Uruguay by the United Nations Environment Programme.
Current global commitments to plastic waste is estimated to reduce the discharge of plastic into the ocean by only 7% by 2040. The only way to tackle the problem efficiently is to look at the lifecycle of the product, reducing consumption, re-using plastic products and improving waste management.
Dave Ford, Founder of the Ocean Plastics Leadership Network said, "Our objective with the series is to build knowledge and understanding of the UN Global Treaty process and various solutions, to help unite the myriad of stakeholders in working together in efforts to solve the plastics crisis. We aim to expand this effort to 20 countries worldwide."