Electric vehicle charging points needed across the north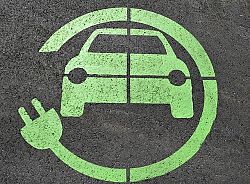 If the north of England is to meet decarbonisation targets then 470 electric vehicle-charging points a week need to be installed until 2025. This would then have to continue to grow, with 620 installations a week needed between 2025 and 2030.
Evidence identifies that between 27,600 and 48,000 publicly available non-rapid EV chargepoints, and between 12,000 and 26,000 rapid chargepoints, will be required across the North by 2025 to support regional decarbonisation ambitions.
These statistics come from the Transport for the North's Electric Vehicle Charging Infrastructure Framework, which provides evidence on the "scale and pace of change required across our region to support a rapid and consistent transition to electric vehicles".
The aim of the framework is "to support local authority and national government partners in the planning and deployment of local EV charging infrastructure, to underpin any public sector funding, as well as to inform and enhance any delivery through partnership with the private sector."
Figures show that although the uptake in electric vehicles in the north east has increased, it is far behind all other areas with percentage of vehicle fleet that is electric currently at 0.9%, and the UK average at 2.24%.
The Chief Executive of the Transport for the North commented as part of the report "The evidence is clear that we must act now, if we're to roll out the EV charging points needed to support our decarbonisation, economic, and inclusivity ambitions. The public sector must play an active role in shaping this, and TfN (Transport for the North) will continue to act as a strategic thought leader, to champion the opportunities and requirements for our region, and support our partners in implementing the right infrastructure needs in the right place, at the right time."
The Electric Vehicle Charging Infrastructure framework can be read in full here.