News
Updated Nov 23, 2022
COP27 fails to accelerate GHG emissions reduction, but 'loss and damage' agreement is signed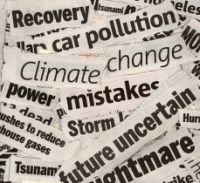 The 27th United Nations Climate Change Conference (COP27) finished on 18 November, but the agreement was not signed until the very last moments of the summit on 20 November 2022. The final text of the agreement is still to be published on the UN's website, but there are some key elements that we know will be included in the document.
This year's conference was hosted by Egypt in Sharm-El-Sheikh and involved two weeks of intensive debates and negotiations by representatives from nearly 200 countries to determine future global policies on climate change. Below are some key outcomes of the conference.
Global warming efforts
Unfortunately, no major changes were made to accelerate efforts to limit global warming to 1.5 degrees compared to the pre-industrial levels, which was agreed upon last year at COP26 in Glasgow. However, it was found at COP26 that the current commitments to cut greenhouse gases are not strong enough to achieve the 1.5-degree goal, which resulted in parties signing a pledge to strengthen the emission limits every year to deliver the global warming target.
At COP27 no major breakthrough emission-limiting commitments were made, and additionally, a resolution made at COP26 to cause emissions to peak by 2025 was taken out of the agreement, which many governments and environmental activists found extremely disappointing and undoing the efforts that were made.
Loss and damage
Viewed as one of the historic moments of this conference, a "Loss and damage" agreement was signed, which aims to create a fund to compensate developing countries for losses and damage caused by severe weather events brought upon by climate change. This type of agreement was brought up on multiple occasions by countries that suffer severe impacts of climate change, despite having a very small carbon footprint themselves. Previously, developed countries such as the US had opposed such an agreement out of fear of legal liability for the decades of releasing greenhouse gas emissions. Fortunately, this stance was reversed and an agreement was signed to help vulnerable and developing countries, such as small island states, South-East Asia and African states, to mitigate and manage the effects of climate change.
Fossil fuels
Last year at COP26, a major clause in the agreement was added, which specifically called for a "phase-down" of the use of coal. It was a milestone moment as none of the previous COP agreements specifically mentioned reducing the usage of a specific fossil fuel. This year, many countries, including India and the EU, wanted to go a step further and phase down the use of all fossil fuels. However, the negotiations ended up failing and the only phase-down clause in the agreement continues to cover the use of coal alone.
This has been hailed as one of the biggest failures of the conference, with some representatives saying that it paved the way for "climate hell". Some people say that COP27 could end up increasing global greenhouse gas emissions, as the provision to boost "low-emissions energy" could potentially include new gas power stations.
Reform of the finances
The COP27 agreement calls on the shareholders of multilateral development banks and other financial institutions, such as insurance and pension providers, to reform their practices and priorities to make sure that they adequately address the climate crisis and their approach is fit for purpose. Vulnerable nations that were negatively impacted by the climate crisis have expressed their concerns that the terms of lending money to recover from devastating events, such as floods or droughts, have been vastly inequitable for them, compared to the developed nations.
Additionally, the climate adaptation fund, which aims to provide funding of $100bn a year by the wealthier countries to the poorer and vulnerable countries to combat and adapt to climate change, is not being fulfilled - it was calculated that only $83bn was provided. Additionally, some countries wanted to remove this clause from the final agreement, but ultimately it remained in the document after hours of on-edge negotiations.
For more information on this subject, see: