Felling licences simplified in some situations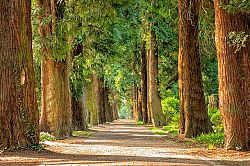 From 8 November 2021, the Forestry Commission is simplifying part of the felling licence application process when it comes to tree management due to pests and diseases.
Where trees have to be managed because of those threats, the licence could be exempt from having to be included on the public consultation register before the tree is felled. This will only happen where the Forestry Commission thinks that tree felling needs to be done more urgently because of biosecurity or threat to public safety.
The circumstances in which the simplification will be applied are also specific. For instance, the Forestry Commission might apply the new process in order to prevent the spread of quarantine pests or diseases, or to allow the removal of an ash tree infected with ash dieback which is growing within a falling distance of a road.
The UK's Chief Plant Health Officer, Nicola Spence, said "To protect trees and woodland cover, tree felling is a carefully controlled activity. This change has been made to accelerate a small number of applications where swift action is required to deal with specific tree pests and diseases as part of our strong response to the management of these threats."