News
Updated Nov 12, 2021
Draft COP26 deal to curb climate change published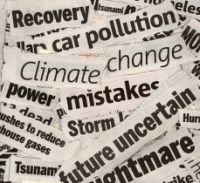 The United Nations climate agency has published a draft "COP cover decision" which is the subject of negotiations between all the parties involved. The final version of the document will be issued at the end of the COP26 summit on Friday.
The document, among other provisions:
focuses on financing and encourages richer nations to increase support to poorer nations to combat climate change;
emphasises that limiting global warming to 1.5°C needs meaningful actions across all countries within this decade to significantly curb emissions as necessary to "align with the Paris Agreement temperature goal by the end of 2022", including reducing global carbon dioxide emissions by 45% by 2030 relative to 2010 level and to net-zero around 2050;
highlights the concerns of climate experts and activists that there is a yawning gap between current national pledges and the kind of commitments required to keep the world safe from devastating effects of climate change;
stresses the need for communication between all parties to communicate new or updated nationally and internationally agreed contributions and long-term low emission development strategies that demonstrate progress towards achieving Paris Agreement temperature goal;
calls upon all countries to accelerate efforts to phase-out coal and subsidies for fossil fuels;
urges countries that have not yet submitted or updated their determined contributions to do so before the next COP in November 2022;
emphasizes the critical importance of nature-based solutions and ecosystem-based approaches, including protecting and restoring forests, reducing emissions, and protecting biodiversity;
calls upon developed country Parties, multilateral development banks and other financial institutions to accelerate the alignment of their financing activities with the goals of the Paris Agreement, noting the need for commitments to be supported by the best available science and in line with efforts to ensure sustainable development and the eradication of poverty.
The COP26 president, Alok Sharma, said that negotiators have a "mountain to climb" to come up with a deal sufficient to address the threat of climate change.
On Tuesday (9 November) the Climate Action Tracker (CAT) research group said that all the national emissions-cutting pledges submitted so far would allow the Earth's temperature to rise by at least 2.4°C from pre-industrial levels by 2100. Under the national climate pledges submitted to the United Nations so far, emissions will be 14% above 2010 levels by 2030.
So far the Conference had little success to drive meaningful action across all countries and campaigners called it a "greenwash festival". The executive director of Greenpeace, Jennifer Morgan, called the draft decision "an agreement that we'll cross our fingers and hope for the best. It's a polite request that countries maybe, possibly do more next year. It's not good enough."
Update
For more information on this subject, see: