Cambo oilfield could face legal battle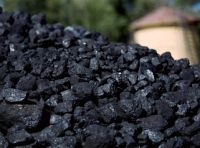 Lawyers from ClientEarth have warned that the Government must make choices based on the latest climate evidence.
The warning came as ClientEarth lawyers have written to the business secretary regarding several pending projects including a new oilfield, Cambo, in the North Sea.
Any approval for the projects in the pipeline may lead to legal action from ClientEarth, and lawyers would be "prepared to challenge" ministers through a judicial review.
By the end of 2021, the Government had said they would provide new environmental assessment criteria for decisions like the North Sea projects, but nothing has been published.
Sam Hunter Jones, a lawyer at ClientEarth said that the current environmental assessment criteria was "severely out of step with the recent authoritative warnings on the action necessary to avoid catastrophic global heating".
Greenpeace has also threatened legal action over the Cambo oilfield which will likely produce 170m barrels of oil in its starting phase, or the equivalent of the annual emissions of 18 new coal-fired power plants, according to research.
The International Energy Agency reported earlier this year that for net zero to be reached by 2050, there could be no new development of oil and gas fields.