News
Updated Oct 27, 2021
Demands for a review of Statements of Community Involvement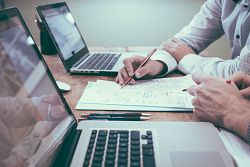 Campaign group Civic Voice, have called on the Government to keep and strengthen Statements of Community Involvement (SCIs) in upcoming reforms to the planning system.
SCIs are documents that set out how the public, organisations and other interested parties will be involved and engaged in the preparation of new Local Plan documents.
Research undertaken by the University of Reading has recommended SCIs be kept in the planning system, but they found significant issues with SCIs, with most being more than five years old. They say such issues need to be addressed in order to make these documents meaningful.
Civic Voice want SCIs to set out more clearly how local authorities and developers are expected to meaningfully engage with communities on planning issues. If SCIs are refreshed they could play an important role in achieving civic engagement and proactive plan making in the planning system.
Ian Harvey, executive director of Civic Voice, commented: "We need to be more honest and say that too many local authorities are developers are not good enough at engaging in a meaningful way. We need a system that champions community engagement, a system that ensures communities are involved in an early, continuous and transparent process."