Surplus land programme misses target by 100,000 homes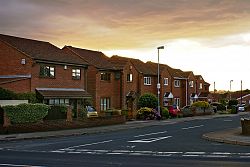 A government programme launched by former chancellor George Osborne to sell surplus land to develop housing has failed to meet its target by nearly 100,000 homes.
The Public Land Programme 2015-2020, launched by Osborne in his November 2015 Spending Review to "accelerate housing supply" was intended to sell land worth £4.45 billion to build 161,000 homes.
A Department for Levelling Up, Housing and Communities (DLUHC) assessment of the programme revealed that only 616 sites, accommodating 61,302 homes, had been offloaded by ministries by March 2020, which was 38% of the target.
An earlier version of the programme from 2011 to 2015 released 109,000 sites, but the DLUHC assessment shows that only 60,000 homes have been built so far under both programmes.
Among the main reasons for target failure are that land was no longer available for housing development as it had been "repurposed to meet other needs such as schools". A second issue included "changing operational requirements, planning, re-provision constrains or environmental concerns".
Homes have been delivered in every English region:
45% or around 29,900 delivered in London and the South East;
18% or 12,825 in the North;
12% or 8,148 in the Midlands;
11% or 7,593 in the East; and
7% or 4,686 in the South West.
Another 3,331 homes are on sites in regions not known because of their "sensitive" location, such as service accommodation.
For more information on this subject, see: