News
Updated Sep 15, 2022
Report shows that renewables could save trillions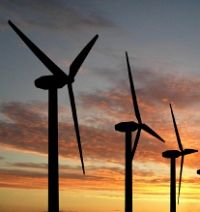 A new report looking into technology forecasts and the energy transition has suggested that transitioning to renewable energy and away from fossil fuels could save the world up to £10.2 trillion, debunking the idea that moving quickly towards renewable technologies was too expensive.
Scepticism into investment in renewable technology exists partly because it is an emerging technology, when compared with existing technologies that utilise fossil fuels. Whilst it is true that technological advancements in renewables is happening all the time, the price of renewable technology is dropping meaning, according to the researchers, that now is an ideal time to go green.
The report focusses on historical price data for renewables and fossil fuels. The researchers then modelled how this is likely to change moving forward. In doing so they discovered that fossil fuel prices in the 100 years or more leading to 2020 hadn't changed much. In the comparatively short time that renewables have been around, the cost of wind and solar has fallen by almost 10% a year as continual improvements are made in the technology.
They then used "probabilistic" modelling to show how the price of renewables is expected to continue to fall.
Professor Doyne Farmer, from the Institute for New Economic Thinking ad the Oxford Martin School told the BBC that "Even if you're a climate denier, you should be on board with what we're advocating," adding "Our central conclusion is that we should go full speed ahead with the green energy transition because it's going to save us money."
Dr Rupert Way, lead author of the report from the Smith School of Enterprise and the Environment added "Our latest research shows scaling-up key green technologies will continue to drive their costs down, and the faster we go, the more we will save."
Would you like more news like this from Cedrec in your email? Then sign up for our free monthly bulletins.
If you want a bit more, you can also take a trial of our system and see how we make legislation simple!