News
Updated Sep 24, 2021
UK Government consulting on making flexible working the norm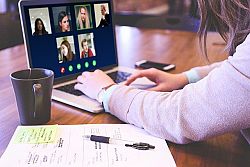 A new Consultation launched by the Department for Business, Energy and Industrial Strategy (BEIS) is seeking views on proposals to reform legislation on flexible working in England, Wales and Scotland.
Due to the Covid-19 restrictions introduced in 2020, including lockdowns and implementing certain protections for employees, a large number of companies introduced different forms of flexibility in the workplace, not only where you work - office, home or a rented cabin in the woods - but also when you work, adapting more flexible working time.
The Government have now recognised that there are certain times when employees may need a bit of extra flexibility to balance their work with other commitments and responsibilities. The Government's manifesto committed to building on the existing leave entitlements by introducing two new leave rights for working carers and those with a baby in neonatal care, as well as making it easier for fathers to take paternity leave.
However, it is also clear that there may be many more occasions when people may need extra flexibility, such as attending appointments, care for relatives or to recover from a long-term health condition.
The Government agrees that flexible working is very often beneficial for both employees and employers, however, flexible workers may need certain protections from overwork, which could lead to excessive stress and burnout.
This Consultation introduced by the Government includes a set of proposals that are built around the principle that working arrangements are best decided through a constructive, open-minded discussion between employer and employee.
It covers certain aspects of flexible working, such as:
making the right to request flexible working a day one right;
whether the eight business reasons for refusing a request will remain valid;
the administrative process underpinning the right to request flexible working;
requiring the employer to suggest the alternatives; and
requesting a temporary arrangement.
This Consultation is open for responses from 23 September 2021 until 1 December 2021 and can be viewed on the Government website.