News
Updated Sep 14, 2021
Planning Inspectorate Wales to transfer to Welsh Government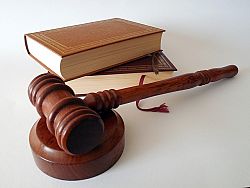 The Welsh Government has announced that the Planning Inspectorate Wales (PINS) will be merged into a new service called "Planning and Environment Decisions Wales" on 1 October 2021.
Planning appeals and casework handled by the PINS will now instead be dealt with under the new service, as will cases regarding developments of national significance. As part of the transition, existing cases will be moved over to the new service and included in a new casework processing system. However, to allow for the transfer of data, new Wales-based cases will not be accepted from 16 September 2021 on the online appeals casework portal. Any appeals or casework sent by email or post will be accepted though.
Work on the new service began in March 2019 when officials were instructed to begin work on a new body to handle planning appeals and environmental decision-making in Wales. The aim was to:
ensure planning decisions reflect Welsh legislation and policy;
assist in moving towards a separate Welsh legislature for the built and natural environment; and
ensure the service delivered value for money.
Between 16 and 29 September, the Welsh team will continue to work on existing cases. After that, time will be taken to train those involved on the new systems, meaning casework is expected to resume on 11 October when Planning and Environment Decisions Wales becomes fully operational.
If submitting an appeal or casework after 16 September 2021 and before the new service is in operation, details can be sent to:
Planning Inspectorate Wales,
Crown Building,
Cathays Park,
Cardiff,
CF10 3NQ,
or emailed to wales@planninginspectorate.gov.uk.
In such cases, the date of submission will be accepted as the date the appeal is made. The appeal or case will then begin as soon as possible after functions have been transferred to Planning and Environment Decisions Wales.