News
Updated Sep 13, 2021
Extra funding for renewable energy support scheme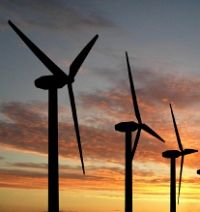 The Government has announced an investment of £265 million into its flagship renewable energy support scheme - the Contracts for Difference (CfD) Scheme. The scheme encourages investment in low-carbon electricity by providing developers with high upfront costs with direct protection from volatile wholesale prices. It also protects consumers from paying increased support costs when electricity prices are high.
The new announcement will see £265 million a year being provided to businesses in the fourth round of the scheme. In doing so, the Government aims to double the renewal electricity capacity that was secured in the third round of the scheme and also to generate more renewable energy in the fourth round than in the previous three rounds combined.
In particular, £200 million of the financial support will go towards offshore wind project - which could result in 8 million homes being powered - with an additional £55 million for emerging renewable technologies. Of that £55m, £24m is ringfenced for floating offshore projects. Also, for the first time since 2015, established technologies such as onshore solar and wind will be able to bid for a CfD.
Energy Minister Anne-Marie Trevelyan said "The Contracts for Difference scheme has helped the UK become a world leader in clean electricity generation and lowered prices for consumers. The new plans set out today deliver on the Prime Minister's Ten Point Plan and will support the next generation of renewable electricity projects needed to power our homes and meet our world-leading climate change targets."