Concerns raised over British energy infrastructure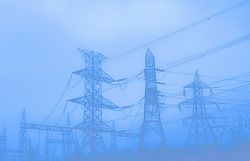 The CEO of National Grid, John Pettigrew, has raised concerns over a lack of investment in the UK's energy infrastructure which could lead to greater risks of blackouts in some areas. He said the UK's electricity network continues to degrade and Ofgem's proposed cuts in energy network investment will leave consumers at risk.
He stated: ''The risk of a loss of supply increases as a result of not spending as much on asset health, because the assets are deteriorating as they age.''
More than £3 billion worth of projects have been proposed by National Grid to improve the reliability of existing electricity networks, but these plans have been cut by 80%.
In response an Ofgem spokesperson commented: ''Maintaining a strong and reliable network for consumers is our top priority, and wherever network companies have demonstrated they need vital funding to do this we have given them the go-ahead. We will not green-light spending billions of consumers' money on poor or poorly evidenced proposals. However, we have left the door open for companies to come back to us with more evidence on the work they need funding for.''