News
Updated Sep 30, 2020
£28m sustainable development for brownfield land in Rotherham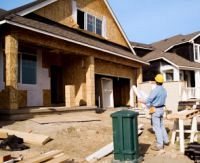 ENGIE, energy & regeneration company, plan to deliver 237 energy efficient homes by converting council-owned brownfield land in Rotherham.
The land for development has been vacant for many years since the previous dwellings were demolished.
Houses, flats and bungalows will be built with bedrooms ranging from one to four. To complete the 237 homes, ENGIE have teamed up with three partners including:
Great Places Housing Group, which will have 84 homes;
Sanctuary Homes, which will have 73 homes, 62 for rent and 11 shared ownership;
Wise Living, which will have 80 homes for market rent.
The brownfield land is being given by Rotherham Metropolitan Borough Council as a strategic regeneration site.
Each of the homes built will be sustainable, and will include energy efficient boilers, EV charging point for each plot, and meet high standards for insulation.
It is hoped that the building will also help the wider community in Rotherham as ENGIE pledge to use local supply chain to invest in the regions economy and open up apprenticeship opportunities.
The work on site should be completed within a two year time scale.
Managing Director of ENGIE's places and communities division commented:
"At ENGIE we are committed to helping our partners in the transition to a net-zero carbon future and projects such as this help us to make significant moves towards that goal."
Rotherham Council's cabinet member for housing, Councillor Dominic Beck, said:
"This project marks a significant milestone in Rotherham's 30-year Housing Strategy – providing high quality and energy-efficient homes for local people."