Pinewood studios submits expanded planning application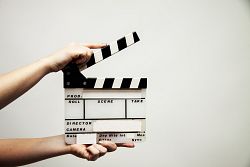 A new planning application for an £800 million expansion to an approved scheme has been submitted to Buckinghamshire Council by Pinewood Studios.
The new plans include an expanded scheme across two sites, one on land to the south of the current studios, which would be known as Pinewood South, and Alderbourne Farm, located to the North. These spaces would seek to address the critical shortage of studio space in the UK.
Pinewood South would feature 20 purpose-built sound stages with workshops and offices. This £800 million scheme is predicted to create more than 8,000 new jobs and add around £640 million a year to the economy.
The site would also include an education and training hub and a business growth hub, 'Centre Stage', designed to support skills development and start-ups for the film industry supported by Creative UK and Buckinghamshire Business First.
Alderbourne Farm is planned to fulfill the biodiversity net gains from the development, and include a 26 hectare nature reserve.
If the Council grant planning permission for this latest application, this would bring the total number of purpose-built sound stages at Pinewood to 50.