Ireland publishes landmark Circular Economy Act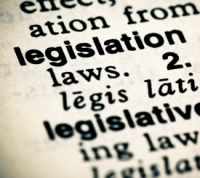 The Circular Economy and Miscellaneous Provisions Act 2022 has been signed into law in Ireland and aims to shift Ireland from a system that inevitably means products end up in landfill to a system that can reuse and recycle more material.
This means more items should be viewed as resources rather than just waste once it appears they have met the end of their useful life.
What is a circular economy?
Circular economy is a phrase that has been getting a lot of attention in recent years, mainly because it is a far more sustainable and less wasteful model than the standard "take-make-waste" linear model. Through a circular model, waste and the need for new resources are minimised because parts of a product, which has met the end of its life, can be retained and used again and again in new products.
It is this model that the new Act aims to move towards in Ireland.
What the Act means for you
In doing so, the Act:
defines the circular economy concept in Irish law;
incentivises the use of reusable and recyclable alternatives to single-use disposable packaging, amongst other products;
changes the existing Environment Fund into a Circular Economy Fund. This fund will help to finance environmental and circular economy projects;
introduces mandatory segregation and incentivised charging regime for commercial waste;
provides for increased uses of technology, such as CCTV, for waste enforcement purposes. This, in particular, will help to tackle illegal dumping of waste;
places the Circular Economy Strategy into law, establishing a requirement that the Government needs to develop and update the policy;
introduces prohibitions on exploration for and extraction of coal, lignite and oil shale.
Phasing out single-use disposable products
Over time, the Act will ensure that a range of single-use disposable products are phased out.
This includes disposable coffee cups, which will make Ireland one in the first countries in the world to try and eliminate that waste. The plan is to ban the use of such cups for sit-in customers first, followed by a charge, similar to the single-use bag charge, on takeaway coffees that can be avoided by using reusable cups.
What happens next?
It is expected that now the Act is in force, Draft Regulations will soon follow aiming to implement a levy on single-use disposal cups.
The Government currently aims to implement this by the end of 2022. The Government also intends to consult on an end-of-waste and by-products decisions making process soon.
Minister of State with responsibility for Communications and Circular Economy, Ossian Smyth, said, "This Act aims to stop the wasteful pattern of using valuable resources once and then just binning them. From discouraging the use of single-use items, to improving the process for allowing recycled materials onto the market, this legislation will support the development of sustainable products and business models across the economy."