Accessible home standards to be raised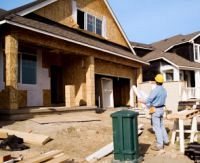 Following a consultation into raising accessibility standards, the Government have announced that all new homes will need to have step-free access to entrance level rooms and facilities.
Respondents to the consultation were 98% in favour of raising accessibility standards, with the aim to help older and disabled people to live more independently in their homes. Making homes more accessible will have the benefit of 'future-proofing' new homes for generations, and allow people to save costs involved in adapting their homes or having to move due to access issues.
Councils must currently consider the needs of older and disabled people when planning for new homes but these new standards will go beyond this.
A second consultation will be carried out that will go into the proposed details for these changes, including any exceptions to the higher accessibility standards.
Christina McGill, co-chair of the Housing Made for Everyone coalition, commented on the news: "The need for accessible homes is going to grow significantly over the next 20 years as our population ages. Improving mandatory access standards will remove many of the barriers currently limiting the number of accessible homes being built and help deliver the right quality of homes for everyone."