Regulations expanding the list who can sign "fit notes" come into force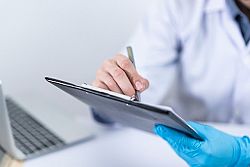 On 1 July 2022, a new set of amending Regulations came into force which expand the list of "medical professionals" who can sign statements - so-called "fit notes" for the purposes of Statutory Sick Pay.
The amendments also consequentially change the Social Security (Medical Evidence) Regulations in England, Wales and Scotland, and in Northern Ireland to change the requirement for medical evidence to be signed by a "healthcare professional" for the purposes of obtaining certain benefits.
Two sets of amending Regulations, separate for England, Wales and Scotland, and for Northern Ireland, expand the list of professionals, so not only registered doctors can sign fit notes but also "healthcare professionals" who include:
nurses;
occupational therapists;
pharmacists; and
physiotherapists.
There are no other changes to the legislation made by these Regulations.