News
Updated Jul 27, 2021
Study shows huge 'design deficit' in planning authority skills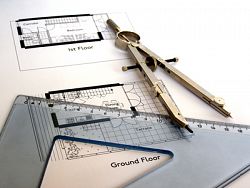 Research has shown that two-fifths of local planning authorities in England do not have access to urban design advice, and three-quarters do not have architectural skills.
A study by the Place Alliance team at the Bartlett Faculty of the Built Environment at UCL warns that it will take until 2077 for every local planning authority to have at least one urban design officer.
As well as an absence of design and architectural skills, almost two-thirds of authorities have no access to landscape advice.
The research has come whilst the Government moves to a design-led planning system in England. Planning Alliance says numerous reports over many years have identified a skills crisis in local authorities, most recently by the Building Better Building Beautiful Commission, which found this a key barrier to raising the general standard of urban design across the country.
The study calls on the Government to create a "dedicated and generous" funding stream for raising design skills in planning authorities, which should be tied to local authorities submitting a plan for resourcing in-house design expertise over the long term.
The research states that without this investment in design skills, the changes to the planning system "will be all but impossible to deliver".
It suggests that local authorities should aim for a ratio of design specialist staff to other professional planning staff of 1:10. Over time this would roughly double the numbers of design staff working in planning authorities across the country.
"This would represent a minimum body of expertise from which to build a new culture of design quality," says planning and urban design professor Matthew Carmona, who wrote the report. "It would require an acceleration in recruitment many times the snail's pace currently being achieved".
For more information on this subject, see: