News
Updated Jul 22, 2020
PM announces 350 million pounds of funding to boost green recovery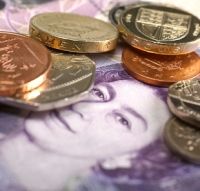 Today (22 July) the UK Prime Minister Boris Johnson announced that £350 million is being made available to cut emissions from heavy industry and drive economic recovery from the COVID pandemic.
The investment is seen by the Government as the package to drive forward progress in the UK's target to reach net-zero greenhouse gas emissions by 2050, through decarbonising heavy industry, construction, space and transport sectors and to "secure the UK's place at the forefront of green innovation".
The projects receiving a cash injection will work on the development of new technologies to improve energy efficiency for production, as well as support the creation of new green jobs by driving innovation and growth in UK industries.
The package includes:
£139 million to support the transition of heavy industry from natural gas to hydrogen power and scaling up carbon capture and storage;
£149 million to drive the use of innovative materials in heavy industry, including re-use of materials and improved waste recycling, including recyclable steel;
£26 million to support energy-efficient building techniques to reduce building cost and cut emissions;
£10 million to improve construction productivity and building quality, such as re-usable roofs and walls and "digital clones" of buildings that analyse data in real-time;
launching a new National Space Innovation Programme boosted by initial £15 million from the UK Space Agency; and
opening up bids in research and development for a further £10 million in the automotive sector, including more efficient electric motors or more powerful batteries.
This additional funding was announced a day after an environmental charity Plan B. Earth launched a legal challenge against the green recovery plans made by the Government earlier, where the funding is deemed insufficient in light of the national and international commitments on greenhouse gas emissions. The initial green recovery package consisted of £3 billion, which focuses mainly on the improvements in energy efficiency in homes and public buildings.