News
Updated Jul 21, 2020
Aerospace grant for green development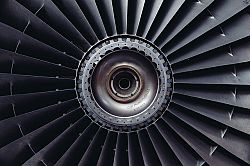 The UK aerospace industry is to benefit from grants of up to £200 million, which will be matched by the industry, to be used on research and development projects through the Aerospace Technology Institute (ATI). This grant will protect aerospace jobs and supply chains across the UK as well as help the industry recover from the coronavirus pandemic.
The funding has the added benefit that it will be used to develop new technology to help the industry become more environmentally-friendly. The investment will see the development of high performance engines, new wing designs, ultra-lightweight materials, energy-efficient electrical components and other new innovative technology.
Alok Sharma, Secretary of State for Business, Energy and Industrial Strategy, said: "We have an incredible aerospace industry right here in the UK that defines the way aircraft are manufactured globally. This £400 million ATI investment will help secure our world-leading position in developing new flight technology to make air travel safer and greener into the future."
Part of the funding will go to Rolls-Royce led projects which aim to develop efficient engines with greater environmental performance, which will be essential if the UK is to achieve its net-zero carbon emission targets by 2050.
In addition to this funding, Mr Sharma also announced a new FlyZero initiative, aimed at beginning exploration into zero-carbon emission commercial aircraft. This initiative will be funded by the Government and will hopefully create a basis for further research and development into efficient technologies which will be essential in the future.
Gary Elliott, Chief Executive of the ATI, said: "FlyZero represents an acceleration of the UK's ambition to lead the world in green aviation. These are challenging but also exciting times for the aerospace sector; we need to help UK companies to recover while also creating new approaches to technology development and innovation. FlyZero will engage a team of highly-skilled engineers and technologists from across the UK to look into how to design and build a zero emission commercial aircraft, with the solid aim of securing future manufacturing in the UK."