Heat batteries project receives grant from BEIS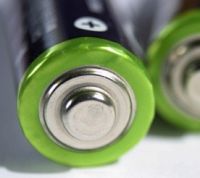 Southampton firm Caldera have secured a £295,000 grant from the BEIS Industrial Fuel Switching competition for a heat battery project.
They are researching the use of heat batteries in industries, including manufacturing, food refining and pharmaceuticals that currently use steam systems in their operations. The use of steam in these industries is a large contributor to their carbon footprint.
Caldera want to use heat batteries that store energy from renewable electricity and when required, release the energy as high-pressure steam. The funding they have secured will allow them to conduct a feasibility study on how to roll out thousands of heat batteries for use in industrial settings.
Chief Executive Officer of Caldera, James Macnaghten, commented: "Industrial steam makes up 31% of the UK's total industrial process heat requirement. This is normally provided by multiple steam boilers and accumulators that burn natural gas or oil. Banks of heat batteries can deliver high-pressure steam as required at temperatures up to 200°C. This will enable factories to switch off fossil fuels as their primary fuel source, enabling an easily adopted route to low carbon electrical power."