UK ranked bottom of G7 table for green recovery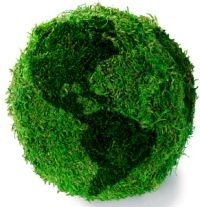 A study by the Trades Union Congress (TUC), ahead of next week's G7 Summit in Cornwall, reveals that the UK is at the bottom of the seven with £12.13 billion pledged for green funding.
The leading three countries for green funding are the:
US, with £971.85 billion;
Italy, with £83.97 billion; and
Germany, with £49.39 billion.
The TUC assessed the G7 nations' spending on:
renewable energy generation and related infrastructure;
energy efficiency;
electric cars;
nature conservation and restoration;
public transport and active travel on a total level and per-person basis.
Japan is worse in funding per capita than the UK. The Treasury's promise to invest £180 per person is small in comparison to the US, which has earmarked more than £2,960 per capita and Italy, which is planning to spend more than £1,380.
The TUC argues that the UK's current plans will create 44,000 green jobs but this could jump to 338,000 if the investment is scaled to match spending in Canada or 712,000 with that in the US. If temporary roles associated with construction and trials are added, the UK's potential rises to 1.24 million jobs.
General secretary, Frances O'Grady, said: "The government should look to the rest of the G7 and put more money into green jobs and infrastructure".
"Every area needs good green jobs, close to home. We can revitalise towns and communities that have lost traditional industries and make better jobs available to the millions in insecure jobs on poverty pay".