UK government publishes plans to make pensions schemes mitigate the climate change risks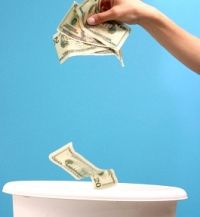 On 8 June 2020, the Department for Work and Pensions published a plan to make the UK the first economy to push forward with the plans to make pension schemes mitigate against the risks of climate change.
Following the consultation from last year, the government decided to go forward with the idea and proposed the introduction of legislation that will outline how pension scheme trustees will be required to assess and publicly report on the risks of climate change to their investments.
The new regulations, subject to Parliamentary debate, will affect all authorised master trusts and schemes that have £5 billion or more in assets. The legislation is aimed to be implemented in October 2021 and will be phased in to allow for the identification of best practices and, subject to further consultation, extend those measures to smaller schemes a few years later.
Minister for Pensions, Guy Opperman, said: "Climate change is the number one issue of our generation, and as such, it carries a material risk to our financial investments.
"These world-leading regulations we outline today ensure these risks are accounted for, and are done so with total transparency.
"In a matter of just a few months, savers will be able to determine for themselves if the investment aligns with their values or if they are comfortable with how their pension could be affected by climate change."