News
Updated Jun 18, 2021
New investment for Cornwall following G7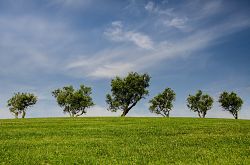 Boris Johnson has announced new investments for Cornwall in order to create a long term legacy from the G7 summit.
Investments will include, a:
New Town's Deal for Penzance, St Ives and Camborne. This aims to create jobs and drive growth in the long term;
focus on restoring Cornwall's renowned natural environment, and making Cornwall the first net zero region of the UK.
The New Town's Deal for Penzance, St Ives and Camborne will fund some of Cornwall's more deprived areas, injecting over £65 million into projects.
A new network of foot and cycle paths will be created across Camborne, Penzance and from St Ives to St Erth. Funding will also support businesses and commercial sectors that have been badly hit by coronavirus, in the hope of helping to create long term sustainable jobs. Places central to the community such as theatres, sports clubs and historic buildings will also be expanded or restored.
Working together with Natural England and the Cornwall Wildlife Trust, the Government is also setting in motion a major land restoration and regeneration programme across 21,000 hectares of land to restore some of Cornwall's lost biodiversity.
Other measures will be a huge boost to Cornwall's aim to become the first net zero region in the UK including:
£1 million of innovation funding;
a new e-bike support scheme;
the possibility of up to £150k to design and build 'Kernosat', a small satellite which will be used to monitor the local environment, with the potential for it to be launched from a UK spaceport next year.
Boris Johnson said about the investments:
"The exciting projects we have announced . . . are a fitting legacy for a region playing host to some of the most important diplomatic talks in a generation. As the world builds back better from coronavirus, Cornwall will lead the way."
Tony Juniper, Natural England Chair said:
"We are very pleased to announce this new G7 environmental legacy project in Cornwall. It will assist with Nature recovery through reconnecting habitats and ecosystems across the region, contributing to the conservation of rare species, carbon capture and improved water quality."