Parks and green areas dwindle where new homes are built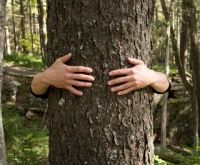 An analysis from the New Economics Foundation (NEF) shows that new houses have significantly less access to green spaces because the property developers claim that they cannot afford to build parks nearby.
NEF analysed and combined data from the Office for National Statistics, the age of the average house obtained from Datadaptive and national survey data on public perceptions of local green space obtained from Natural England. The results found that, compared with houses built in the 1950s, the amount of green space near new developments in England and Wales was in decline since the year 2000.
For example, neighbourhoods built between 1930 and 1939 had parks and public green spaces in size averaging about 61,500 m2, whilst parks near post-2000 housing estates were on average 36,200 m2, which shows a 40% decline in size. Also, the proportion of parks in "good condition" slipped from 60% to just over 40% between 2013 and 2021.
Reporting for the Guardian, Dr Alex Chapman, a senior researcher at the NEF said: "The broader planning arrangements around new developments mean developers can cite financial viability as a factor. If the council says it needs to build a huge park alongside the development the developer will say that it's not financially viable."
"Sometimes the council can challenge this, but because of the pressure to build new houses from central government, the appeal will fail. The council won't want to take part in a drawn out legal pursuit because they know they are on the back foot."
It was found that one in three people in England do not have nature near their home, with very little or no green space at all in some of the most disadvantaged areas. Visiting nature has been found to be very beneficial to mental health but access to it has been steadily decreasing and the report found that those living in developments built after 2000 were about 5% less likely to visit green space once a week after other key variables (deprivation, age and dog ownership) were accounted for.