News
Updated May 11, 2022
€75,000 fine for recycling company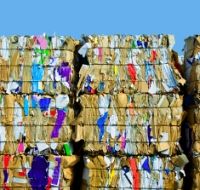 Shabra Recycling Limited have been fined €75,000 after a fatal incident at Killycard Industrial Estate, Ireland.
The incident occurred on the 16 October 2019 when some stacked bales of waste plastic collapsed on an employee while they were sweeping. The bales of waste plastic weighed between 360kg to 520kg and collapsed without warning.
Shabra Recycling Limited pleaded guilty to failing to provide a system of work for the stacking of bales of plastic waste material and for the carrying out of cleaning work in the vicinity of the bales that was planned, organised, performed, maintained and revised, as appropriate, without risk under the Safety, Health and Welfare at Work Act 2005.
Mark Cullen, Assistant Chief Executive with the Health and Safety Authority, commented: "It is vital that duty holders ensure that all work activities are conducted in a safe manner. The circumstances of this tragic incident should be a warning to all employers to ensure that appropriate safe systems of work are in place to protect their employees. Furthermore, such measures should be specified in the company safety statement and communicated clearly to their employees."