News
Updated May 26, 2021
Emission Trading Schemes see record high for tonne of carbon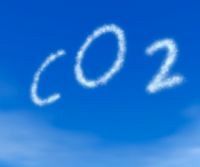 The cost of carbon allowances has soared to a record high in both the EU Emissions Trading Scheme (ETS) and the newly formed UK ETS.
Emission trading schemes assign a cost on carbon dioxide for some of the most highly polluting industries from power stations to aviation and is a key tool used to try and combat climate change and reduce greenhouse gases. The EU ETS was the world's first international scheme of its kind. It works on a cap and trade basis, so each year a limit is set on the total greenhouse gas emissions allowed by all participants in the ETS, this cap is then set out as tradeable emission allowances.
These allowances are allocated to participants with some also available to purchase through auctions. One allowance enables the holder to emit one tonne of CO2 or equivalent emissions in that year. Participants must monitor and report their emissions for each year, surrendering enough allowances to cover their emissions.
Some organisations may require more allowances in a given year, others may have excess allowances they don't need, these allowances have a monetary value assigned to them and so can be traded on the market. Each year the amount of available allowances is reduced in order to work towards carbon reduction targets to cut greenhouse gas emissions.
In Europe the cost of a carbon credit under the EU ETS reached a record-breaking €50 for the first time ever this May. To put into context how much this has increased, in December 2020 the price of carbon (per tonne) had never traded consistently above €30. The average price of carbon in May 2019/2020 was €25 per tonne.
This increase is a trend that is anticipated to continue as the availability of carbon allowances continues to be restricted, and the continued push to net zero emissions.
Interestingly this year saw the first auctioning of allowances under the UK ETS - the UK set up its own ETS after leaving the EU ETS that happened when the UK officially withdrew from the European Union. The cost of a carbon allowance in the newly formed UK ETS has beaten that of the record breaking EU price, coming in at £50 a tonne.
Dr Jonathan Marshall, Head of Analysis at the Energy and Climate Intelligence Unit, commented on the first UK emissions auction: "The first UK emissions auction clearing close to EU prices will bring a sigh of relief for industry and for policy makers."
"Clearing this first hurdle means attention can be turned to the future, taking decisive action to end free permits that undermine the whole purpose of carbon pricing, setting a net zero-aligned trajectory and thoroughly assessing a link with the EU scheme. The Government has made it clear that it wants carbon pricing to be part of the journey to net zero, this is the opportunity to make that happen."