News
Updated May 26, 2021
£300 million funding boost for Britain's electric car charging network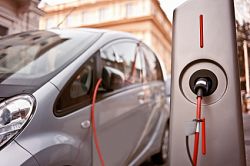 Ofgem has approved a £300 million investment to help triple the number of ultra-rapid electric car charge points across the country, to accelerate the UK's shift to clean energy.
The energy regulator has given the go ahead for energy network companies to invest in more than 200 low-carbon projects across the country over the next two years, including the installation of 1,800 new ultra-rapid car charge points for motorway service stations and a further 1,750 charge points in towns and cities.
The investment will be undertaken by regional network companies to benefit the following urban areas:
Glasgow;
Kirkwall;
Warrington;
Llandudno;
York; and
Truro.
It will also cover rural areas, with some charging points aimed at commuters at trains stations in north and mid-Wales.
Ofgem hopes the extra investment to make charging points more convenient will help to address "range anxiety" which is a key reason why drivers are wary about switching to electric vehicles.
The UK plans to ban the sale of new petrol and diesel cars from 2030 and phase out hybrid vehicles from 2035 as part of its plan to reduce road transport emissions. However only 11% of new car registrations last year were for ultra-low emission cars.
Ofgem's chief executive, Jonathon Brearley, said drivers need to be confident they can charge their car quickly when needed, and if the UK hopes for a rapid increase of electric cars which will be "vital if Britain is to hit its climate change targets".
The transport minister Rachel Maclean said the investment would add to the 500,000 electric cars already on the UK's roads.
The spending initiative, which will add 65p to customer bills for the new two years, will also include new projects to upgrade Britain's electricity grids so they can power more low-carbon heating and connect to new low carbon energy projects such as windfarms and solar arrays.