News
Updated Apr 23, 2021
Independent review into construction products testing system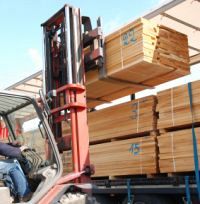 Housing Secretary Robert Jenrisk has appointed two experts to undertake an independent review into the system used for testing construction products.
Former Government adviser, Paul Morrell OBE and legal expert Anneliese Day QC will chair the panel conducting the review.
The review comes as part of the Government's efforts to reform the building safety regulations following the Grenfell Tower tragedy, after evidence showed irregularities in testing as well as potential 'gaming' of the system by some manufacturers.
In this review the panel will look at how the system for safety testing of construction products could be strengthened and in doing so provide confidence that the materials tested are safe and perform as intended. They will work with stakeholder to seek views on how the current system can be improved. It is expected that they will report their recommendations later this year.
Housing secretary Robert Jenrick said: "The Grenfell Tower Inquiry has heard deeply concerning suggestions that some construction product manufacturers may have gamed the system for testing these materials and compromised the safety of residents. We are taking these allegations very seriously and will await the inquiry's final recommendations – but it is clear that action is needed now to ensure products used on buildings always meet the highest safety standards."