UN agrees High Seas Treaty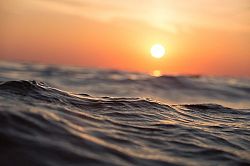 Negotiations have been ongoing for 15 years, but an agreement to protect the planet's oceans has finally been made by 193 countries. Protecting the oceans is vital to human survival. Not just because we rely on the oceans for resources, but because it produces half the oxygen we breathe and removes significant amounts of carbon dioxide from the atmosphere.
The UN High Seas Treaty, once ratified, will see 30% of the world's oceans designated as protected areas by 2030. The protections will lie in international waters that do not belong to any one country. The Treaty enforces the 30x30 pledge made by different countries at the UN biodiversity conference in December, which was basically an agreement to protect a third of the sea and land by 2030. However, without a treaty, the pledges were likely to have failed.
The Treaty focuses on marine genetic resources, area-based management, environmental impact assessments and the transfer of marine technology, and will, amongst other things:
provide a legal framework for establishing marine protection areas - such areas will mean that activities in the high seas will need environmental impact assessments in order to protect ocean wildlife;
establish a conference of the parties (COP) that will meet periodically and will hold members accountable for their actions;
set out arrangements for sharing marine resources;
see richer nations provide new money to help the delivery of the treaty (the EU has already pledged €820m).
There is a hope that the Treaty will also see developed nations share their knowledge and technologies with developing nations, resulting in more participation in the conservation of the high seas.
Although the Treaty has been formally agreed, there is still a long way to go to make sure it becomes legally binding. It must be formally adopted at a later session and then signed by each country. Not all countries who agreed to the Treaty might sign, in which case it becomes a balance of getting enough states to sign and also ensuring the states who sign can fund it. After it becomes legally binding, states then have to decide on how measures in the Treaty would be implemented "and managed.
Virginijus Sinkevičius, the European commissioner for the environment, said "with the agreement on the UN High Seas Treaty, we take a crucial step forward to preserve the marine life and biodiversity that are essential for us and the generations to come. It is also a proof of strengthened multilateral cooperation with our partners and a major asset to implement our COP 15 goal for 30% ocean protection. I am very proud of our outcome."