COP28 President urges oil and gas companies to cut emissions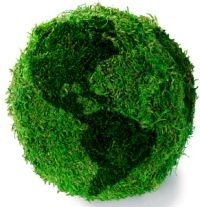 The COP28 President has called on big oil and gas companies to join the drive to cut emissions and decarbonise operations.
In a speech delivered at the CERAWeek conference in Houston, US, Dr Sultan Al Jabar said: "Only half of the industry has declared a scope 1 and 2 net zero goal by 2050. Everyone in the industry needs to be aligned around the same goal".
"And we should stretch ourselves to go further. Let's aim to achieve net zero even earlier. Let's also scale up best practices to reach net zero methane emissions by 2030".
Al Jabar stressed that the energy industry could become a significant part of the solution at the anticipated COP28 in Dubai.
He said: "Energy leaders have the knowledge, experience, expertise and the resource needed to address the dual challenge of driving sustainable progress while holding back emissions".
The Chief Executive Officer of Abu Dhabi National Oil Company added: "let me call on you today to decarbonize quicker, future-proof sooner and create the energy system of the future today".
Discussing what is needed to keep the aim of 1.5°c going, Al Jabar said: "By 2030, there will be an extra 1 billion people living on this planet, demanding more energy every year. And at the same time, the world needs to cut emissions by 7% each year to keep 1.5°C alive – that's 43% in less than seven years".
"This is a global challenge that calls for global solutions from every stakeholder acting in unity and solidarity".