Businesses don't want deregulation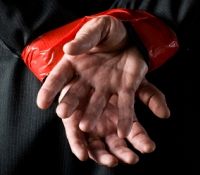 The findings of a major poll has revealed that too much Government regulation is not considered a top priority for UK businesses.
Given that politicians advocating radical deregulation often claim that business will benefit from these policies, Unchecked UK carried out extensive quantitative and qualitative research to better understand public attitudes to regulation and determine whether the views of the private sector were at odds with those of the general public.
The YouGov poll was carried out on behalf of Unchecked UK, the RSPB, the Wildlife Trusts, the Royal Society for the Prevention of Accidents, and the Women's Institute, and found that there is strong public support for strong social and environmental and health and safety protections among voters across the political spectrum.
The polling data includes findings from microbusinesses of less than 10 employees right up to large scale employers of more than 250 employees.
Key findings
1. Most businesses think that deregulation via the Retained EU Law Bill will cause uncertainty and restrict trade, not bring about economic growth or deliver business benefits.
2. Businesses do not see excessive government regulation as a priority issue.
3. Businesses strongly support environmental regulation – and most want to see current levels maintained or increased.
4. Businesses strongly support health and safety regulations – with little support for weakening these rules.
5. Businesses do not endorse the Bill in its current form, but nonetheless support the government reviewing all EU derived legislation.
6. UK businesses recognise the benefits of regulation.
For more information, see the full report: