No VAT on green home energy upgrades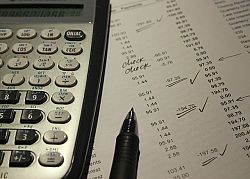 Today, 23 March 2022, Chancellor Rishi Sunak announced that he will remove VAT on green home energy upgrades, a reduction in tax from previous rates of 5%.
As the prices of energy and fuel are rising to record highs, this move has been welcomed by the renewable industry experts who say that it will lower the demand for gas and should reduce household bills. Zero tax will cover the installation of heat pumps and solar panels, as well as wind turbines and hydroelectric projects. The speech, however, did not make it clear whether the tax relief will apply to the purchases of materials and products themselves only or will it cover the installation work too.
However, Northern Ireland will not be able to enjoy VAT-free green home improvements because of the Northern Ireland Protocol, but the Chancellor promised to provide separate funding to ensure equivalent savings are in place.
Mr Sunak blamed the EU for blocking tax cuts when the UK was part of the Union and claimed that "thanks to Brexit" this tax relief is now possible to implement.
Among plans to alleviate the energy cost crisis is the reduction of fuel duty by 5p per litre of petrol and diesel until March 2023, with the Chancellor saying that this is the "biggest cut to fuel rates ever", worth over £5bn.
Responding to Mr Sunak's statement, shadow Chancellor Rachel Reeves said that the measures were not enough to make a real difference to help struggling families with the cost of living crisis, saying: "Today was the day that the Chancellor could have put a windfall tax on oil and gas companies to provide real help to families, but he didn't.
"Inflation is at its highest level for 30 years and rising. Energy prices at record highs. People are worried sick.
"For all his words, it is clear that the Chancellor does not understand the scale of the challenge. He talks about providing security for working families, but his choices are making the cost-of-living crisis worse, not better."
Green campaigners have said that the VAT cuts to green energy improvements are welcomed but must be followed with more action to ensure that the UK can be weaned off its dependency on gas and be on track towards net-zero by 2050.
For more information on this subject, see: