Kwarteng sets out case for clean energy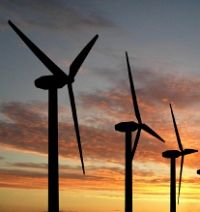 UK's secretary of state for business, energy and industrial strategy, Kwasi Kwarteng, has posted the intentions of the government for development for clean energy.
His tweet comes after a period of difficulty and rising energy prices, and he outlines several ways that we can access gas.
Kwarteng started by backing North Sea production and plans and expansion of exploration in the North Sea, however he admitted "additional North Sea production won't materially affect the wholesale price (certainly not anytime soon)".
He outlined the long-term goal to move to more renewable energy and away from gas, which will leave the UK less exposed to global gas markets.
The Secretary of State mentioned that different forms of energy such as nuclear "for when the sun doesn't shine" and renewable would be the focus, with energy efficiency also targeted to keep energy bills down. He said parliament would be investing £6.6 billion in efficiency upgrades over this Parliament. Upgrades for energy efficiency are desperately needed with the UK the leakiest housing stock in Europe.
Ed Matthew, of the thinktank E3G, commented:
"The business secretary is right to flag that energy efficiency investment is the best way to bring down energy bills. There is potential to cut UK home energy use in half with energy efficiency. But the £6bn the government has committed is only half of the investment needed to get on track to net zero and reach the target to end fuel poverty by 2030. The Ukraine crisis is a reminder of the price we pay due to our addiction to gas.
"For energy security, for net zero, for energy bills, the solution is the same – we need a bold new infrastructure programme to insulate every UK home within a decade and massively accelerate the switch to electrified heat. There is no greater patriotic mission."