Britain's first zero emission zone launched in Oxford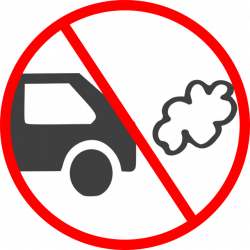 Oxford has launched Britain's first zero emission zone in a pilot scheme that came into effect on 1 March 2022.
The scheme forces daily charges for all drivers on non-zero emission vehicles including diesel, petrol and hybrid vehicles that enter into the zone. Charges will apply between 07:00 and 19:00 every day in a designated red zone area. Charges vary depending on the emission levels of the vehicle but range between £2 to £10. Automatic number plate recognition cameras will be used to enforce the new rules in the designated red zone.
If the pilot scheme proves successful, the 'red zone' will be extended to cover most of Oxford city centre next year.
Currently an estimated 17% of greenhouse gas emissions are attributed to transport in Oxford. t is hoped that this project will help reduce emissions and improve air quality.
Councillor Tom Hayes, Deputy Leader and Cabinet Member for Green Transport and Zero Carbon Oxford, Oxford City Council, said: "The start of the zero emission zone pilot is a landmark event for the city of Oxford and our journey to tackle toxic air pollution and reduce our carbon emissions."
A campaigns manager for air quality for the charity Asthma + Lung UK, Tim Dexter, commented on the scheme, calling it a watershed moment in the fight against air pollution. He said: "More than 11,000 people living in the Oxford city area have lung diseases like asthma and chronic obstructive pulmonary disease. This new move could help prevent hospitalisation or even death from exposure to toxic air. That's why we welcome this bold action by Oxford City Council to tackle the most polluting private vehicles, which are a leading source of the problem."
The charity support the expansion of the zero emission zone next year and hope that other local authorities adopt similar measures to deal with the 'UK's toxic air crisis'.