News
Updated Feb 21, 2023
RTPI and TCPA urge action on climate change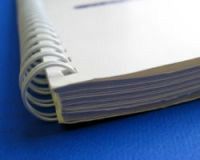 The Royal Town Planning Institute (RTPI) and the Town and Country Planning Association (TCPA) has published updated guidance - A Guide for Local Authorities on Planning for Climate Change - that urges councillors, planners and other practitioners to prioritise the climate emergency in planning and placemaking.
Effective town planning can certainly go a long way to addressing the climate crisis. Sustainable transport corridors, efficient buildings, the facilitation of renewable energy, good design and sustainable developments are just some of the things that can be considered through the planning system which will help to minimise our impact on the climate crisis.
The new document sets out that climate change should be the "top priority for planning across the UK" due to the fact that impacts of flooding, overheating and other climate related issues will hamper everything else that needs to be achieved. Climate change, as the guidance states, will impact the most vulnerable the worst. As such, the document sets out three messages for planners:
ensure that tackling the climate crisis is central to the vision for the future of communities;
recognise the vital role planning plays in securing that vision (directly and through facilitating sustainable change and nature-based solutions);
recognise how many of the actions needed to tackle the problem are also key in creating healthy, prosperous and beautiful places.
The document begins by exploring the vital role of planning to climate change as well as the legislative and policy background to the crisis. It then explores how planners can tackle the climate crisis through effective plan-making and development management.
Discussing the guidance, Richard Blyth, head of policy practice and research at the RTPI, said "Planning plays a crucial role in achieving the climate commitments of UK Government and the governments of Scotland, Wales and Northern Ireland, as well as those of local authorities, engaging communities and enabling environmentally friendly choices in everything from energy to transport."
Dr Hugh Ellis, director of policy at the TCPA said, "Thanks to this latest edition of the climate guide, local authorities will have a better understanding of how to harness the planning system for climate action. Planning can shape lives and communities for the better and is uniquely placed to provide a holistic, integrated view of climate mitigation and adaptation in housing, energy and transport. Local government can and must step into the gap left by central government inaction – and this guide explains how."