News
Updated Feb 24, 2023
New measures to cut costs for energy-intensive industries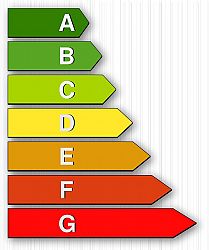 The government has announced a new support package for energy-intensive industries such as chemicals, steel, metals, and paper.
More than 300 companies coping with the increasing cost of power are expected to benefit from the scheme. Those businesses had been those most exposed to the high cost of electricity.
Proposed changes under the "Supercharger" scheme, set to be consulted on in the Spring, will exempt firms from certain costs arising from renewable energy obligations such as the:
Feed-in Tariff;
Contracts for Difference and the Renewables Obligation;
GB Capacity Market costs,
while exploring reductions on network charges which are the costs industrial users pay for their supply of electricity.
The measures are designed to reduce the disparity in the price that UK heavy industry pays for its electricity compared to its European counterparts.
Business and Trade Secretary, Kemi Badenoch, said: "This is carefully crafted support that will mean strategically-important UK industries like steel and chemicals remain competitive on the world stage".
Energy Security and Net Zero Secretary, Grant Shapps, said "Today's measures will help deliver the affordable, reliable energy that these industries need to become greener and secure jobs for the future".