EU wind and solar overtake gas power for the first time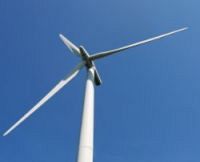 According to a new report by the global energy think tank Ember, in 2022 wind and solar generated 22% of European electricity.
The report suggests this is the first time these two renewable energy sources have overtaken fossil gas generation, which generated around 20% of the electricity in European countries.
Nevertheless the analysis stresses that a complete shift away from fossil fuels was put on hold last year as countries had to face drought incidents and low levels of hydro generation and widespread French nuclear outages.
The report states this led to a 185TWh power generation gap, equal to nearly 7% of Europe's total electricity demand in 2022.
While five-sixths of this gap was filled by more wind and solar generation and the reduction in electricity demand, the remaining sixth was met by increased fossil generation.