News
Updated Feb 23, 2022
Government's plan for living with Covid announced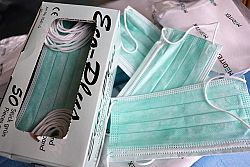 Boris Johnson has confirmed the next steps for living with Covid-19, including that vaccines will remain the first line of defence against the virus and that all remaining domestic regulations restricting public freedoms will end this week as part of the "Living with Covid Plan".
The plan sets out how vaccines and other pharmaceutical interventions will continue to form our first line of defence, with the Government accepting the Joint Committee on Vaccination and Immunisation's (JCVI) recommendation to offer an additional booster to all:
adults over 75;
residents in care homes for older adults; and
over 12s who are immunosuppressed.
An autumn annual booster programme is also under consideration, subject to further medical advice, and more information on the spring booster programme will be set out soon.
The plan covers four main areas:
removing domestic restrictions while encouraging safer behaviours through public health advice;
protecting the vulnerable through pharmaceutical interventions and testing;
maintaining resilience against future variants through ongoing surveillance, contingency planning and the ability to reintroduce mass vaccination and testing in an emergency; and
securing innovations and opportunities from the Covid-19 response, such as investment in life sciences.
The public are encouraged to follow public health advice to minimise the chance of catching Covid and help protect family and friends, by:
letting fresh air in when meeting indoors;
wearing a face covering in crowded and enclosed spaces; and
washing your hands.
The Prime Minister confirmed legal restrictions will end on 24 February 2022, which means that:
the remaining domestic restrictions in England will be removed, including:

the legal requirement to self-isolate ends. Until 1 April it is still advised to stay home if you test positive for at least five full days, and then continue to follow guidance until you have received two negative test results on consecutive days;

from April, the Government will update guidance setting out the ongoing steps that people with Covid-19 should take to be careful and considerate of others, similar to advice on other infectious diseases;
self-isolation support payments, national funding for practical support, and the medicine delivery service will no longer be available;
routine contact tracing ends, including venue check-ins with the NHS Covid-19 app;
fully vaccinated adults and those aged under 18 who are close contacts are no longer advised to test daily for seven days; and
the legal requirement for close contacts who are not fully vaccinated to self-isolate will be removed.
From the start of April, the Government will end free symptomatic and asymptomatic testing for the general public. Limited symptomatic testing will be available for a small number of at-risk groups and further information on eligibility will be provided soon. Free symptomatic testing will also remain available to social care staff.
Also from 1 April, the Government will:
remove the current guidance on voluntary Covid-status certification in domestic settings and no longer recommend that certain venues use the NHS Covid Pass;
no longer provide free universal symptomatic and asymptomatic testing for the general public in England.
Significantly, from an occupational health and safety perspective, the requirement for every employer to explicitly consider Covid-19 in their risk assessments will be removed.
For more information on this subject, see: