New emphasis proposed for NPPF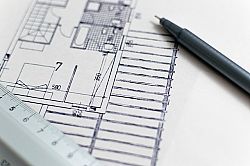 Robert Jenrick has suggested a number of changes that could be made to the National Planning Policy Framework (NPPF), including placing more importance on beauty and placemaking.
The new proposals come as a response to the Building Better, Building Beautiful Commission's report, Living with Beauty. The report came out in February 2020 and included eight policy areas including planning, communities, stewardship, regeneration, neighbourhoods, nature, education and management.
The new proposals are also subject to consultation under the National Planning Policy Framework and National Model Design Code: consultation proposals, which is seeking views on the draft National Model Design Code. The draft National Model Design Code provides detailed guidance on the production of design codes, guides and policies to promote successful design.
The new draft national design code proposes a checklist of design principles for new developments. Things such as building type and street character feature in considerations, with wellbeing and environmental impact also being addressed.
The Ministry of Housing, Communities and Local Government has said they would like local councils to produce their own local design codes and guides for developments.
Housing secretary Robert Jenrick said:
"We should aspire to pass on our heritage to our successors, not depleted but enhanced. In order to do that, we need to bring about a profound and lasting change in the buildings that we build, which is one of the reasons we are placing a greater emphasis on locally popular design, quality and access to nature, through our national planning policies and introducing the National Model Design Codes. Instead of developers forcing plans on locals, they will need to adapt to proposals from local people, ensuring that current and new residents alike will benefit from beautiful homes in well-designed neighbourhoods."
Jenrick also pledge to create an Office for Place within the next year. The interim Office for Place will be headed Nicholas Boys Smith who has said he aims to "make it easier for neighbourhood communities to ask for what they find beautiful and to refuse what they find ugly".
The National Model Design Code will be plotted by the interim Office for Place team with 20 communities, and interest is now open for the first ten councils to apply.
For more information, see the: