News
Updated Feb 10, 2021
Cop 26 climate negotiations urged to go online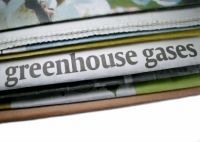 The UN secretary, António Guterres, has said Governments must step up their efforts ahead of vital climate talks this year, by agreeing to formally negotiate online.
He told a meeting of Governments and officials this week that formal negotiations for the Cop26 summit must start virtually due to the COVID-19 pandemic and restrictions on meeting in person.
Guterres stated: "Preparatory negotiations for Cop26 will need to take place virtually. We simply cannot allow the pandemic to keep us from working together on the crucial pathway to Glasgow. Although there will be challenges, we must adapt. The stakes are too high to do otherwise".
Informal discussions on how countries plan to meet the goals of the 2015 Paris Agreement have been taking place for over a year now, with the UK hosting the Cop26 talks, which were postponed last spring to November this year in Glasgow.
The formal negotiations that are needed for counties to make decisions normally take place months ahead of the summit, and are vital to ensure the countries have taken key decisions ahead of time to not obstruct the two-week summit. Many developing countries are concerned they will find it hard to participate in online negotiations due to technical issues and limited numbers of people involved in the talks.
Nevertheless Guterres offered reassurance that "we can conduct our business in an inclusive and transparent manner".
He said that the UN was planning to make participation easier for all countries, directing UN officials to make offices and venues available to allow for all countries to participate in the virtual negotiations.
"We will support this process in every way possible to ensure its success".
At the last UN climate talks in December 2019, countries spent more than two weeks debating over the details of global carbon markets, which are supposed to be one way of bringing down greenhouse gas emissions. These talks ended without a result, leaving the issue on the table for Cop26. Guterres expressed his concerns that these debates need to be addressed before Cop26 or would get in the way of agreement this November.
The UN wants all countries to come up with plans for net zero emissions by around mid-century, with shorter-term plans to reduce emissions by 2030, for Cop26 to be a success.
"We must send a clear message to the parties: it is time to wrap up negotiations and move towards its full implementation. This issue [of carbon markets] cannot continue to be deferred, Cop after Cop after Cop. We need a political decision".