News
Updated Jan 18, 2021
New legal protection for culture and heritage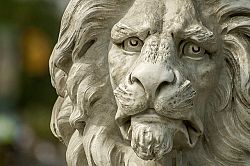 Communities Secretary Robert Jenrick has announced new laws aimed at protecting cultural and historical heritage in England. The new protection will mainly cover statues, plaques and other monuments.
The result of the protection is that listed building consent or planning permission will be required if an individual wants to remove any historic statue, whether it is listed or not. If the local authority then wants to grant permission for its removal but Historic England objects to it, then the Communities Secretary will make the final decision.
A new policy will be applied to historic statues, which will see their removal in only the most exceptional circumstances. It is thought that the new rules could protect up to 20,000 statues and monuments in the future.
Announcing the new laws, Communities Secretary Robert Jenrick said, "For hundreds of years, public statues and monuments have been erected across the country to celebrate individuals and great moments in British history. They reflected the people's preferences at the time, not a single, official narrative or doctrine. They are hugely varied, some loved, some reviled, but all part of the weft and weave of our uniquely rich history and built environment.
We cannot – and should not – now try to edit or censor our past. That's why I am changing the law to protect historic monuments and ensure we don't repeat the errors of previous generations, losing our inheritance of the past without proper care."
Mr Jenrick added, "What has stood for generations should be considered thoughtfully, not removed on a whim, any removal should require planning permission and local people should have the chance to be properly consulted. Our policy in law will be clear, that we believe in explaining and retaining heritage, not tearing it down."
Culture Secretary Oliver Dowden added, "I strongly believe that we should learn from our past – in order to retain and explain our rich history."
As a result of the Black Lives Matter movement, several individuals and organisations in England decided to remove statues under their care that represented, or had connections to, Britain's past slave trade. Moving forward, the removal of such statues will require permission.