In Focus
Updated Nov 13, 2019
Blockage guidance management published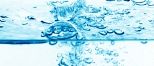 A new guide has been developed by the Environment Agency, covering the assessment and management of blockages in watercourses.

It provides guidance on the screening for blockage risk, quantifying the risk of blockages and choosing a management approach.
The blockage of watercourses or structures by various debris (such... Access limit reached.